If you own hunting property and need the MAXIMUM amount of exposure nationwide you need to give United Country Southern Oklahoma Realty a call today.
United Country recently aligned with REALTREE to create one of the LARGEST networks of hunting properties for sale in the nation. Introducing REALTREE UNITED COUNTRY HUNTING PROPERTIES the largest and most dynamic hunting brand in the nation.
Looking to buy or sell a hunting property? With the combined expertise of both the largest camouflage and hunting information company and the nation's leading hunting and lifestyle real estate company, Realtree United Country Hunting Properties can provide a level of service, support and knowledge that is simply unmatched.
THE REALTREE UNITED COUNTRY HUNTING PROPERTIES ADVANTAGE:
• The largest national inventory of hunting properties from a single company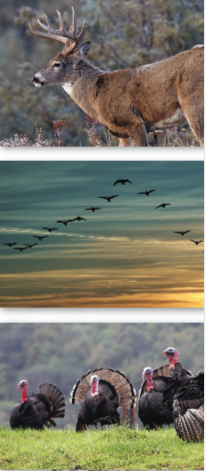 • Unsurpassed website, TV, digital media & print marketing of hunting properties 

• The largest team of hunting experts – nearly 6,000 agents & 500 offices 

• A national recognized team of hunters, land consultants, writers, TV hosts & social media experts 

• Consulting on land values, land & wildlife management, hunting optimization, property maintenance & more 

• Leading network of hunting property websites 

• Powerful online tools to search for specific game, property features, location, 
acreage, price & more 

• Extensive mapping, video, photo & property information 

• Over 90 years of experience & expertise in hunting properties 

• From treestands to habitat management to hunting property leases or ownership, Realtree United Country Hunting Properties provides all the services necessary to ensure clients make the right decisions when buying or selling a hunting property.

CONTACT KELLY WILSON DIRECTLY AT 580-222-6248 TO LEARN MORE.
Start searching today to find your ideal hunting property. www.RealtreeUC.com