We are beyond thrilled to have Justin Young join our United Country Family. Justin Young has been a real estate investor for over 10 years and in 2017 he became a licensed real estate agent. We are excited to have Justin's knowledge, work ethic, and expertise join our team. Justin can be reached at 580-276-1176.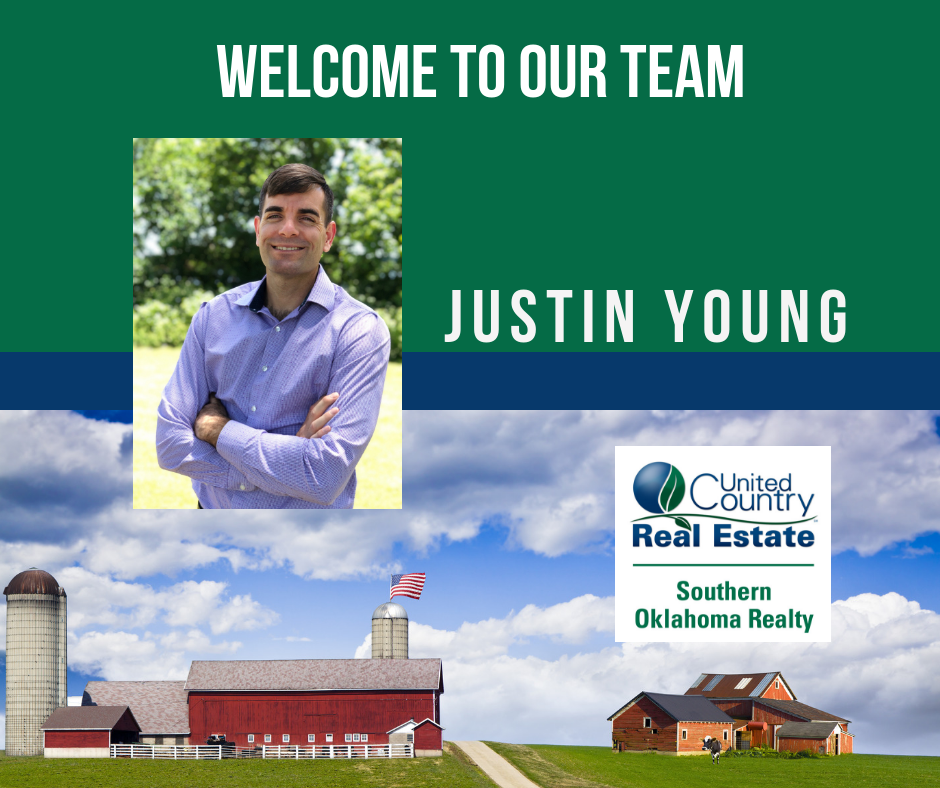 About Justin Young:
Justin was born and raised in Thackerville, Oklahoma he attended school in Marietta and graduated from Thackerville in 2002.
He moved to Durant and attended college at Southeastern Oklahoma State University where he received his Bachelor's degree in Occupational Safety and Health and a minor in Psychology. While in college he worked for the Choctaw Casino & Resort as a poker dealer. This is where he met his wife Jill and got married in 2012.
He fell in love with real estate at the age of nineteen but decided to pursue work using his degree. To gain the experience he made his move into the oilfield and worked as a roughneck, before becoming a safety consultant. He and his wife moved to Marietta where they welcomed their first child in 2013. After working as a safety consultant for three years he was laid off during the oil crash. He was offered his job back but decided being away from his family just wasn't worth it for him. They welcomed their second child in 2015 and moved back to his hometown of Thackerville, OK in 2016.
Justin has been an active real estate investor for over ten years and it is his ultimate passion besides his family. He has experience in rental property investing, new construction, and flipping houses. Justin has been a licensed real estate agent since 2017.
Justin enjoys spending time with his family, camping, reading, any work that he gets to do on his tractor and working on real estate projects. If you are looking for a down-to-earth, hardworking, ethical realtor then Justin Young is the Realtor for you.