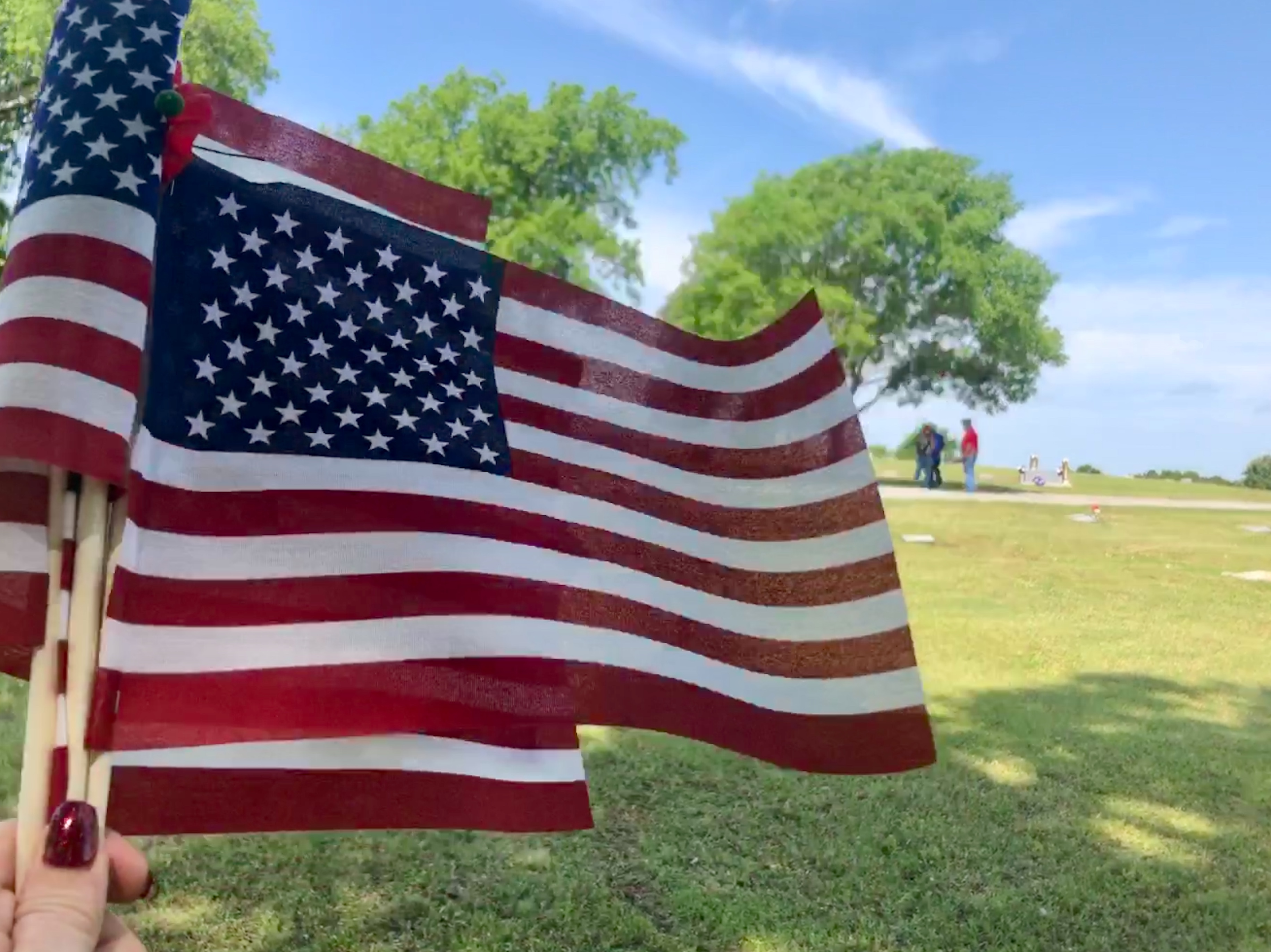 I was honored to join the local VFW today to pay tribute to our men and women who sacrificed their lives for our country. Memorial Day is much more than just a three-day weekend and a chance to dust off the grill. It is a time dedicated to honor our fallen military. Today I witnessed so much love, compassion and respect that was paid to each and every soldier laid to rest at Clearview Cemetery here in Ardmore. Today we read every tombstone. Every grave that indicated military service was recognized with an American flag, red poppy, and a penny.
Here is what those 3 items lovingly symbolized:
Placing flags on veterans' graves is a symbol of respect. On every military grave we placed a flag and the cemetery became a fluttering sea of red, white and blue to show respect for our veterans and what they have done.
Penny-Leaving a coin on a headstone lets the deceased soldiers family know that somebody stopped by to pay their respect. Leaving a penny means you visited.
The small red poppy is a symbol of remembrance for those who fought and helped in the war. The red represents the blood of all those who gave their lives; the black represents the mourning of those who did not have their loved ones return home; and the green leaf represents the grass and crops growing, and future prosperity after the war destroyed so much.
Thank you Members of VFW Post 4574 for making this Memorial Day one I will never forget.
If you have a love one buried at Clearview Cemetery that served in the military and the tombstone does not reflect that service, please contact me as I will make sure they get the recognition they so truly deserve.