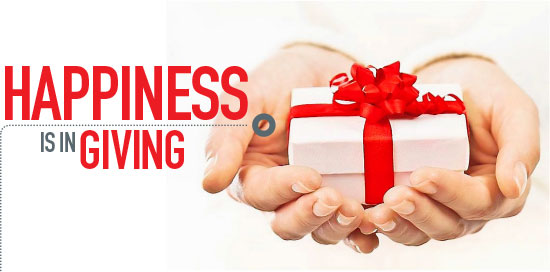 "Mom, why are there strangers at our house? It's Christmas." I remember growing as a young child and later as a teen thinking to myself, "Why are we inviting people we don't know to eat with us? " I have to tell you my mom had a huge heart and a soft spot for people that were down on their luck, or maybe someone from a foreign country with no family here and she wanted them to know what the tradition of Christmas was like in this country. My mother embodied the true meaning of giving. Giving of herself, her time, and resources to help another person. I can remember many a holiday taking food or furniture to families that had nothing.
Somewhere along the way, a seed was planted. When my daughter Lauren was little we found ways to help families in need. It was just something we did and it grew over the years.
This year I identified a family I wanted to help. It was a prideful family that would never ask for help. My little girl, now grown with a family of her own, embraced this project with me 110%. The joy I have experienced seeing the seed from long along flourish in our heart and minds gives me joy. The family tradition that was established many years ago will continue. My mother has been gone over 20 years now but her heart lives in both of us. Thank you, mom, for making me the person I am today and for allowing me to raise a daughter with that same compassion.
May you and your families be blessed abundantly this Christmas Season. Remember the joy is in giving.