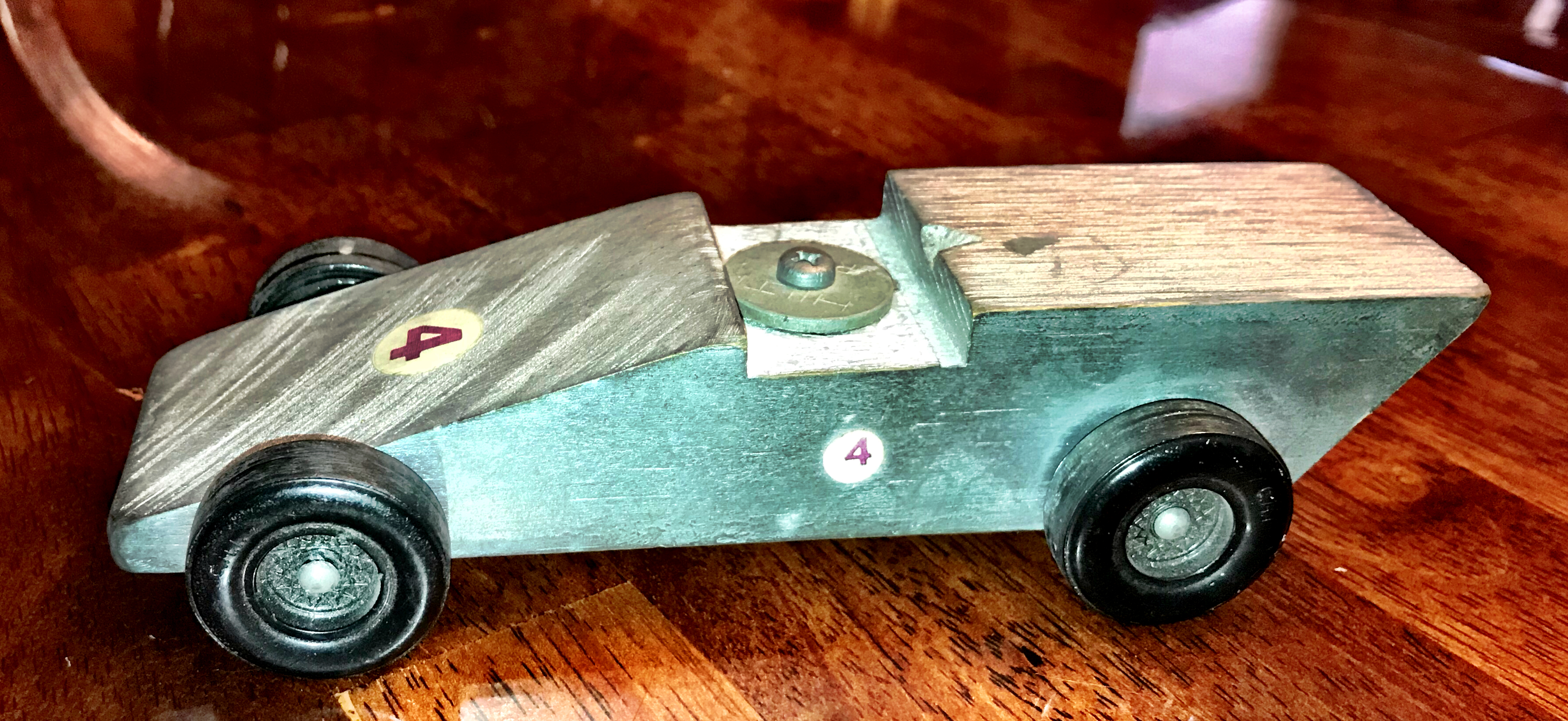 Tonight I with my family attended the Blue & Gold Banquet for my grandson's Cub Scout Pack. The Blue & Gold Banquet is to celebrate the 108 years of Scouting in the USA. During the Banquet the boys were given their kits to build a car for their upcoming annual Pine Wood Derby. As I watch my grandson walking back to our table, I had a wave of memories and emotions come back to me.
Now that I am older, I understand that the lessons to be learned here are to expose these young boys to wood working tools. I also can look back in my own life to that was the very first moment, almost 38 years ago, in time when I used a hand saw for the first time, a hammer, screwdriver, sandpaper, and paint. Those first lessons were taught to me by my dad by building my first Pine Wood Derby car.
After the meeting, when we got home, I looked around and found the old classic silver bullet. Then called my father. My how the years have changed, but we both can still go back to that moment together. What he remembers about that time was, when we showed up for race day it was more than apparent that I was one of the very few who actually built my own car. What I remember was him showing me how to use the saw. I remember him showing me how to add weights to make my car go faster. I remember him pulling out of his pocket a tube of graphite to help make the wheels go faster. I remember having to learn patience by letting the paint dry. I remember the time we spent together, and his fatherly love to teach me my first steps in wood working.
I hope that when race day comes, just for fun, maybe they will let me put my old classic silver bullet on the track once again. Let the horses run, and taste the speed of the track again. And, as it flies down the track, know the love between a father and a son. Maybe someday in the future my grandson will be able to look back at his first Pine Wood Derby with the same fondness.