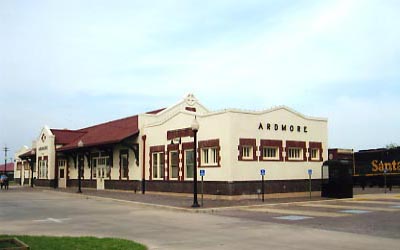 WELCOME
We want to welcome you to Ardmore Oklahoma located in Carter County on the sunny side of the Arbuckle Mountains. Ardmore is ideally located between Dallas and Oklahoma City. Just 90 miles in either direction takes you to one of the big cities. Major highways that service our community include Interstate 35, Highways 70, 77, 77S and State Highway 199.
Ardmore has so much to offer anyone looking for both indoor and outdoor fun in Southern Oklahoma. We have several golf courses, swimming, fishing, hunting, boating, vintage and antique shopping and more. Some of the most popular area attractions include: Lake Murray State Park, Tucker Tower Nature Center, Turner Falls Park, Winstar Casino and Resort, Greater Southwest Historical Museum, Charles B. Goddard Center and so much more.
AREA INFORMATION
Even with a population base of around 30,000 Ardmore still maintains its small town charm and friendly atmosphere while offering many amenities of larger metropolis communities. Being centrally located between Dallas and Oklahoma City makes it an ideal, as it is only a 90-minute drive to either international airport.
RECREATION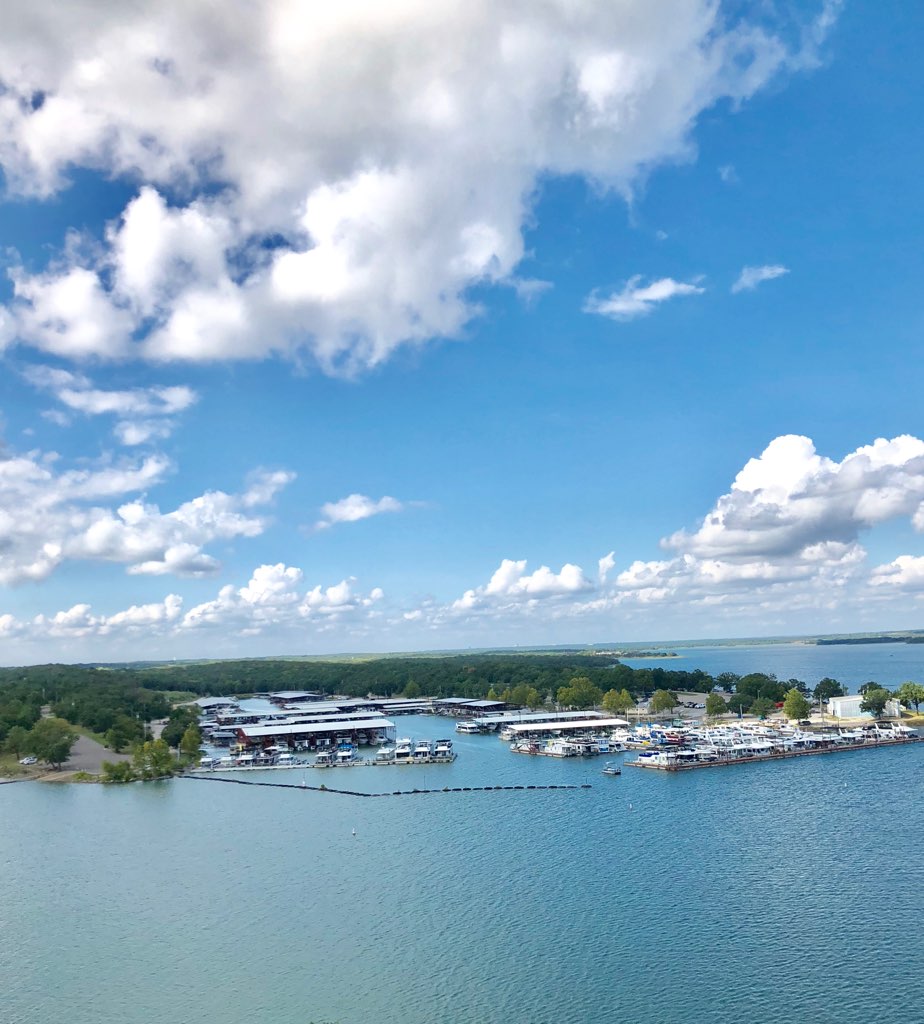 The beauty of Lake Murray State Park is a site to behold. Lake Murray is one of the states oldest state parks that encompass a 5,700 acre manmade lake that has crystal clear blue water. Even scuba divers come to Lake Murray and dive at Marietta Landing. You owe it to yourself to spend the day and explore Tucker Tower Nature Center that offers a breathtaking view of the lake at the top of the Tower. There is a vast amount of history that can be absorbed by learning about the construction of the lake and how it came to be. Within the Tower Nature Center you will find many fossils, including a 288-pound meteorite that was found nearby.
When you come to visit Ardmore there is so much to do and explore. Everything from shopping downtown on Main Street with all the little boutique shops, exploring antique malls for that special trinket, spending a day at the lake camping, movies, or just enjoying the trails and scenery at Ardmore Regional Park.
DINING OPTIONS
After a day of adventure you have a plethora of dining options in town. Our little town has grown substantially over the past several years and now has some larger food chains that have recently opened here. Some of those include: Rib Crib, Interurban, SanteFe Steakhouse, Chilli's, Popeye's Chicken, Wendy's, Cotton Patch and many locally owned restaurants as well. One of our personal favorites is Casa Roma downtown. Casa Roma has some of the best Mexican food around. You owe it to yourself to try the potato enchilada with sour cream. I know it sounds odd but your taste buds will dance. Another favorite is Café Alley where you can order their famous chicken fried steak with jalapeno gravy. For a romantic upscale dining experience, get reservations at Fireside Dining. The steaks are incredible and the atmosphere is perfect for a special occasion.
AMENITITES
Mercy Hospital offers a state of the art health care center servicing Ardmore and the surrounding region.
Ardmore Regional Park has a number of walking trails, softball fields, a City Lake, picnic facilities, and is home to a number of running and walking events throughout the year. One of the most popular is referred to as the "Chigger Chase" which is a 5k event that is held at Regional Park and helps to kick off the Christmas lighting in the park. Ardmore Festival of Lights is one of the largest displays south of OKC.
Ardmore Community Water Park is a small facility that has water slides, wading pool for the little ones and area for water basketball. This is one my grandson's favorite places in the summer.
Charles B. Goddard Center for the Visual and Performing Arts is a performing arts theater and art studio facility. There are many performances and plays that happen here and it is a wonderful opportunity to see all the local talent.
Lake Murray State Park offers a huge assortment of outdoor activities. From ATV trails, hiking, fishing, camping, mountain biking, and an array of water sports. With the recent addition of the Lake Murray Lodge you have a number of options for spending the weekend. The Lodge is a nice place to stay and they have a restaurant as well. For those that enjoy a more rustic experience, you always have the cabins or tent camping. For large family gatherings the Group Camps are a favorite and are often booked a year in advance.
Winstar Casino and Resort in Thackerville is a short drive and offers gambling, world-class entertainers, concerts and performances. Winstar Casino also happens to present one of the best Forth of July Fireworks Displays we have ever seen.
Turner Falls Park features a 77-foot waterfall that feeds into a natural swimming pool and recreation area. The park attracts swimmers, campers and hikers from across the country.
Chickasaw National Recreation Area is the place to visit if you enjoy water features like springs, streams, lakes- whatever its form; water is the attraction at Chickasaw National Recreation Area. Little Niagara and Rock Creek beckon waders and swimmers. Relax in the coolness of shaded streams or take a dip in a swimming hole. Veterans Lake calls anglers to test their skills. Lake of the Arbuckles provides excellent motor boating, skiing, fishing and swimming.
Golfing is offered at one private and two public 18 hole golf courses.
Nature Center at Lake Murray displays wildlife that is native to our area. The Center is connected to Tucker Tower which was built by WPA during the 1930s.
Ardmore Public Library and the Champion Public Library
Urban Air recently opened in Ardmore and is another favorite for birthday gatherings. Urban Air is an indoor trampoline park offered for all ages. You haven't lived until you survive a round of dodge ball with all the kiddos. Believe me, I know.
WEATHER IN ARDMORE
Unlike some places, we have 4 seasons here. Our winters are generally mild and summers can get quite toasty. Average annual temperature is 63.6 degrees. Average annual rainfall around 37.66 inches.
QUALITY OF LIFE
When compared to other states or even Oklahoma as a whole, Ardmore is below the national average for cost of living. Quite simply, the cost to live here is lower which equates to a more affordable lifestyle and more time for things that matter most.
SCHOOLS
Ardmore has one of the top 80 school systems in the United States. We have a variety of public schools and private schools in our area. Colleges within a 50 mile radius include: University Center Southern Oklahoma, Murray State College, North Central TX College, East Central State University and Southeastern Oklahoma State University.
HOUSING
Ardmore has many established neighborhoods to include a historic area and quite a bit of new construction has also happened over the past few years. Whether you are looking for a home with character and original woodwork or new construction with an open floor plan, we can find the right home for you.
We invite you to contact United Country Southern Oklahoma Realty, of Ardmore, Oklahoma today. We can save you time and money in locating real estate for sale throughout Ardmore, Oklahoma, Carter County and the surrounding areas of South Central Oklahoma. We offer a fine selection of homes for sale, land, farms and ranches. United Country Southern Oklahoma Realty is proud to call Ardmore home and we are eager to do the same for you. Call 580-222-6248 today!
*Special thank you to Kay Bridgman for the amazing pictures of Lake Murray and Tucker Tower.